I will never forget what these people did to our National Mall for their One Nation rally. Now they have turned government buildings into a rave and free for all. Why is it so hard to clean up after yourselves and take a bath every day? I understand it's hard to wipe when someone took all the toilet paper. But is it so hard to take a shit and piss in a toilet and not the floor, when you go to the bathroom? Don't they realize that it is public employees that have to clean that mess up?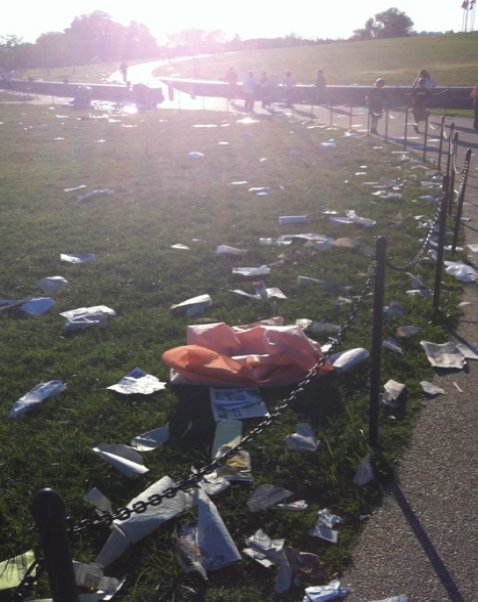 How do you think it looks for your cause when you have made a mockery of the state capitol by partying like it's 1969? "Don't take the brown acid" Woodstock.
A look at both sides in pictures tells the whole story. Conservative protests are always peaceful and law abiding. We clean up after ourselves and after you. On the other side their are the liberal protests. Violence,lawlessness and just pure filth. They make it a point to leave their mark where ever they go.
The question is who would you like to see in power? The pigs that want to take power from you or the builders that want to give the power back to you?
Senator Grothman went on MSNBC last night and rebuked the filthy dirtbag protesters as a bunch slobs:
This is just gross.